Your browser is obsolete!
The page may not load correctly.
Compare Dr.Web products for Android
Dr.Web Security Space for Android
4.4 — 10.0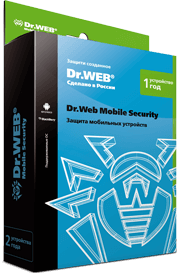 Comprehensive protection
Recommended!
Anti-virus
Parental control
Anti-spam
Anti-theft
Firewall
Security Auditor
1 mobile device/ 1 year
€7.00 year
Dr.Web for Android
Light
2.1 — 9.0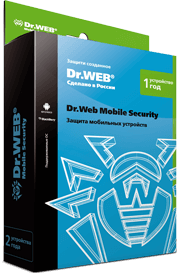 Anti-virus only
Free of charge
Today this product is not enough
to protect mobile devices from malware used by fraudsters to commit cybercrimes.
可免费使用Dr.Web Mobile Security
面向Dr.Web Security Space(电子授权或盒装产品)或Dr.Web Premium认购用户。
Dr.Web Mobile Security免费授权数量等同于用户为了保护电脑/Mac所购买的产品授权中的电脑数量。
保护移动设备请使用购买Dr.Web Security Space授权时获取的序列号/密钥文件下载并激活产品。
尚未购买Dr.Web授权?
Dr.Web Security Space
电子授权