Your browser is obsolete!
The page may not load correctly.
Compare Dr.Web products for Android
Dr.Web Security Space for Android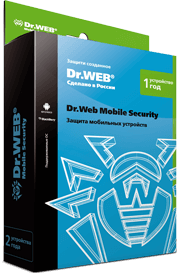 Comprehensive protection
Recommended!
Anti-virus
Parental control
Anti-spam
Anti-theft
Firewall
Security Auditor
1 mobile device/ 1 year
€7.00 year
Dr.Web for Android
Light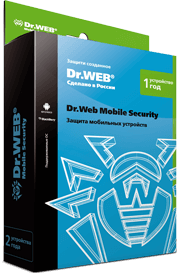 Anti-virus only
Free of charge
Today this product is not enough
to protect mobile devices from malware used by fraudsters to commit cybercrimes.
可免费使用Dr.Web Mobile Security
面向Dr.Web Security Space、Dr.Web Anti-virus商业授权(电子授权或盒装产品)或Dr.Web Premium认购用户。
Dr.Web Mobile Security免费授权数量等同于用户为了保护电脑/Mac所购买的产品授权中的电脑数量。
保护移动设备请使用购买Dr.Web Security Space或Dr.Web Anti-virus授权时获取的序列号/密钥文件下载并激活产品。
尚未购买Dr.Web授权?
Dr.Web Security Space
电子授权